How to Measure Proper Clearance
This video is designed to help you understand the proper way to measure your vehicle to ensure fitment for brakes, correct size, correct backspace, to get the exact fit you are looking for on your custom vehicle. We recommend that anytime you are ordering custom wheels for a modified vehicle that these measurment be taken, and then recoreded on the form below.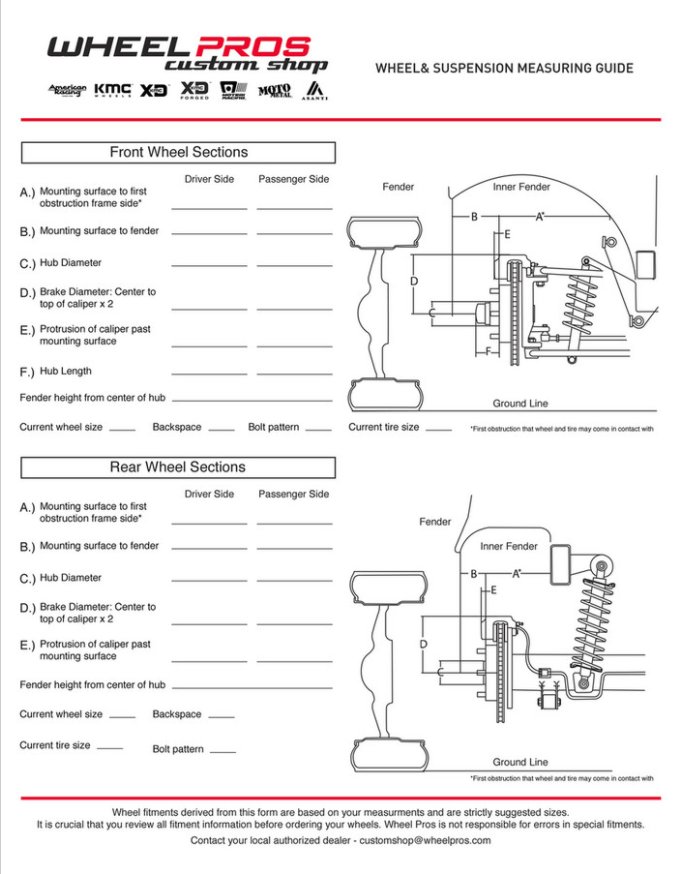 Wheel Measuring Form
Record your measurment on this form and our wheel specialists will help you determine the best fit for your application.
Record Measurments
Email the measurments to tech@wheelsforless.com
Once the form is emailed call our tech specialists at 1-800-810-4512
Our specialists will help you with your application